In October of 2017, Christian Daugherty screamed and collapsed. After being rushed to Ball Memorial Hospital, he was life-lined to Riley Children's Hospital in Indianapolis. It was there that they discovered a tumor the size of a baseball growing on Christian's brain stem. The rupture of the tumor caused the intense pain Christian felt that late October night. He was given 72 hours to live.
Four hundred and fifty some odd days later, four more brain surgeries and tests across the nation, Christian's tumor was classified as a rare and malignant PXA grade 3. This tumor was discovered to have a gene fusion (when part of the DNA moves from one chromosome to another) which has never been reported before. With every new drug, the cancer finds a way to adapt and live alongside the drug causing the tumor's growth to be halted temporarily before growing again. Basically, this cancer is altering Christian's genes to survive inside his body no matter how you attack it.
By God alone, Christian is still with us fighting. Their story is being captured with photos and words by Madeline M.H. Grosh. We strongly encourage you to catch up and follow along at the link above.
Marie & Boone heard about Christian's story and took it to heart. We came up with a special design to spark conversation, spread awareness and help raise money for the Daugherty family.
When you purchase a shirt, 80% of profits are given to Christian.
---
When you make a donation, 100% is given to Christian.
STORY & MEANING BEHIND THE DESIGN
---
First and foremost, his name is the main focus. His name is so fitting for his personality that I wanted to accent his love for Jesus by circling "Christ" inside the yellow dot. The center of it all.
The yellow dot represents Christian. He is the light.
"You are the light of the world. A city set on a hill cannot be hidden. Nor do people light a lamp and put it under a basket, but on a stand, and it gives light to all in the house. In the same way, let your light shine before others, so that they may see your good works and give glory to your Father who is in heaven. - Matthew 5:14-16
---
The Magenta dot represents us - The Onward Christian Soldiers. Once you hear about Christian and his story, it will mix into your life in such a way that you'll never be the same. This is represented by the mixing of the two colors. Once they come together, there is no changing them back.
The yellow and magenta blend together to create red. Red symbolizes the newfound love that is shared and poured into each others lives. Oh, and the red and yellow represent Christian's favorite character - The Flash!
Lastly, the shirt color is to spread awareness using the color of brain cancer - gray.
---
This design will seem simple at first glance, by design. It will stir up curiosity and create an opportunity for conversation which will lead to sharing Christian's story. The point of it all. Christian was set on a life altering course, but maybe it was meant to change ours...
---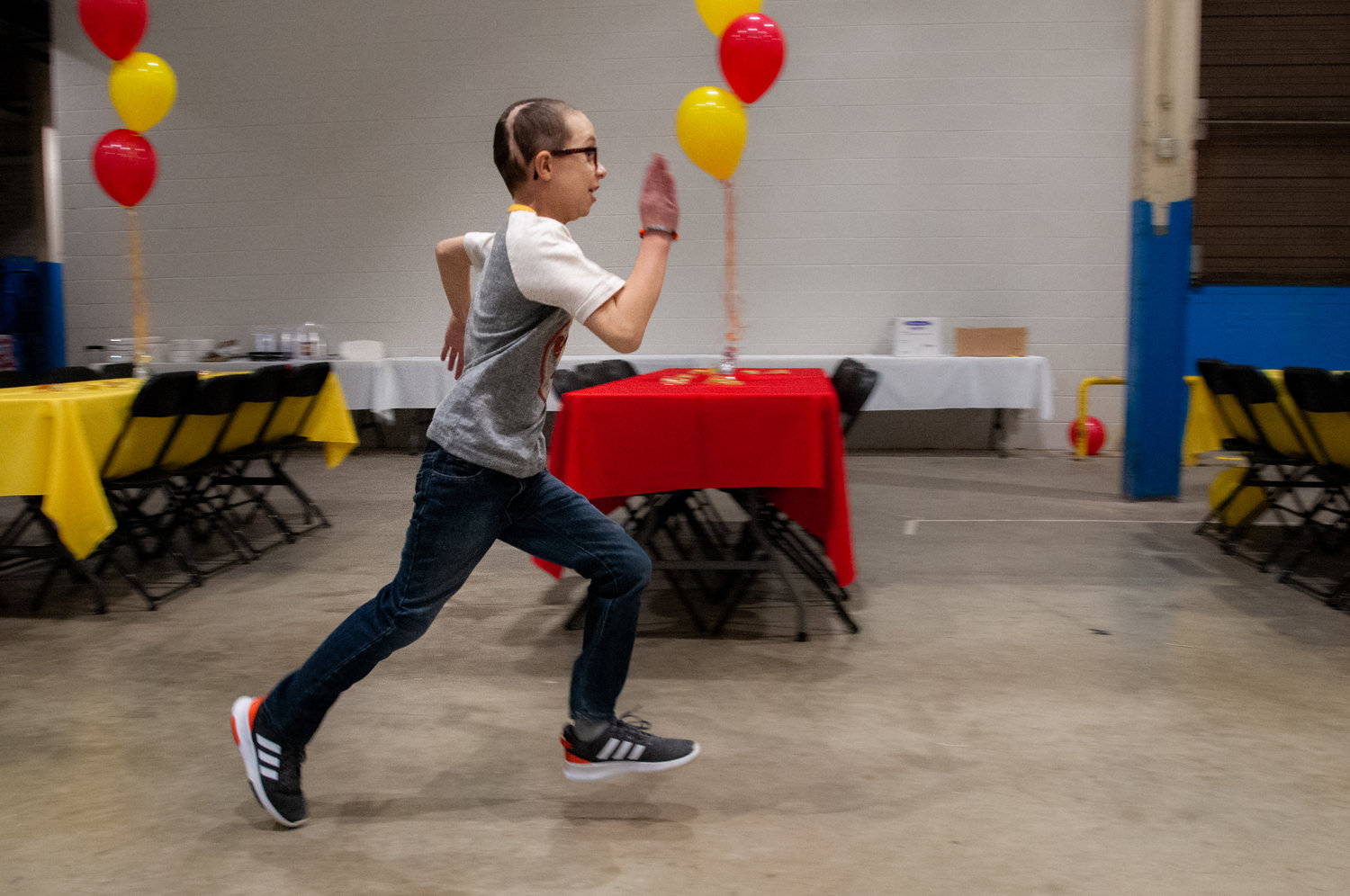 ---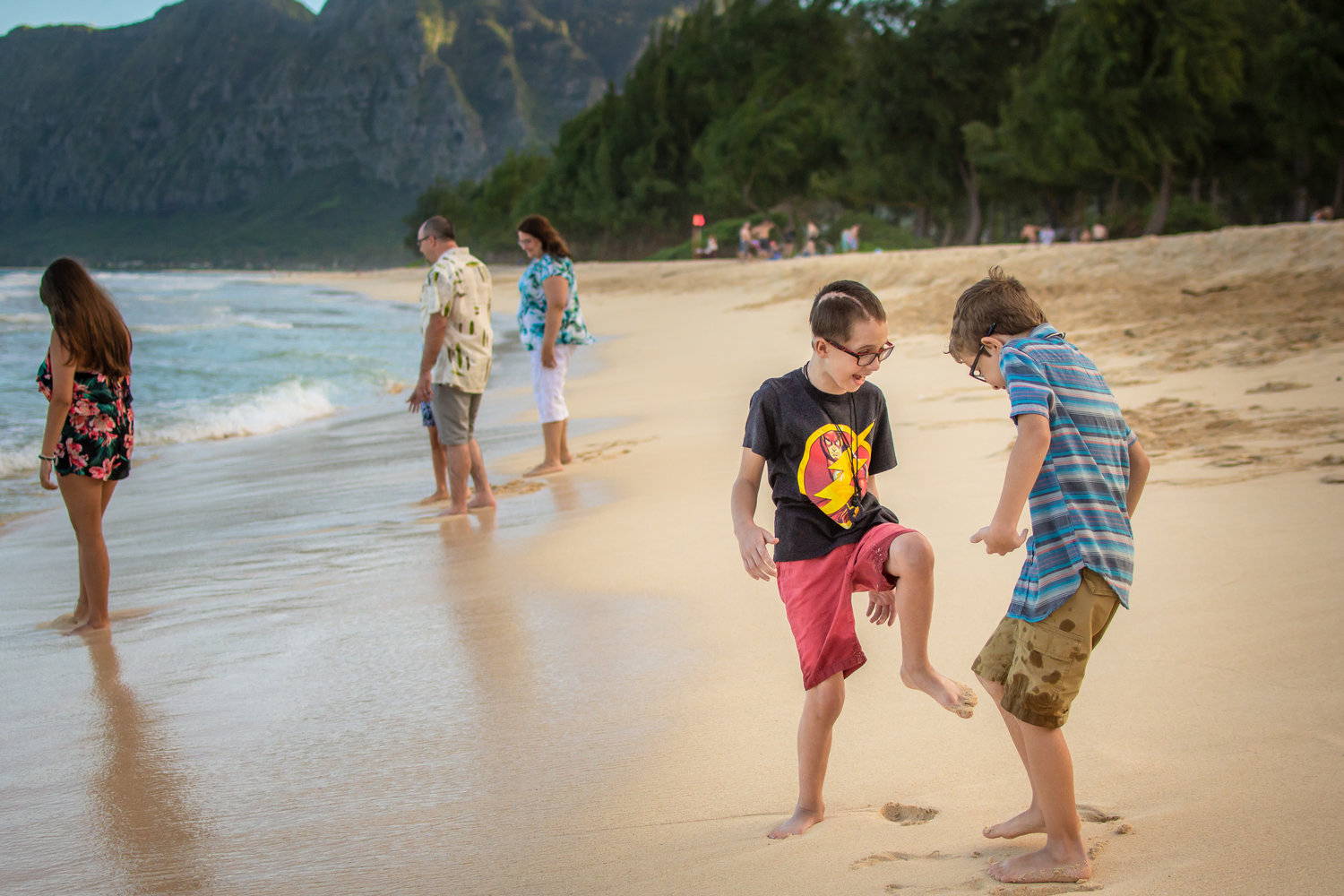 ---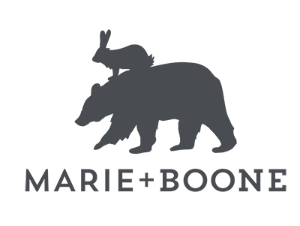 ---
Marie & Boone was founded after our fight with a rare cancer. We felt a strong calling away from the path we were on, so we answered. We sold everything we owned and never looked back.
We're a faith-based company that designs products to tell stories, raise money and encourage the young & brave fighting cancer.
At our core, we have one simple rule: never make more than we give. We only keep 20% of sales to sustain the company (and our family) with plans of one day being able to donate 100%.
More than just helping families with the financial side, we want spark the way and be a light during dark times. We hope our walk through the wilderness will show others their mountains can be moved too.
We live by our motto,
"faster alone, further together".
Bear one another's burdens, and so fulfill the law of Christ.